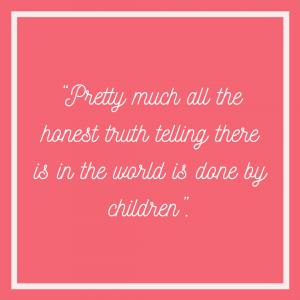 Welcome to our blog Blossom Lodge Day Nursery where today we are providing you with some excellent tips on how to choose the right nursery for your child. As one of the most difficult decisions you'll potentially face in life, it's a dilemma we fully comprehend. After all, you're handing across your whole world to be cared for. Let's dive in. 
What you'll be looking for initially;
Setting out on your nursery challenge inevitably means every parent begins with very similar requirements. A clean and safe environment with a warm and welcoming team. Of course a nursery that's close to home or work is preferable but as a parent you'd go out of the way if it means you're confident in a particular environment. 
First impressions count;
Make sure to take note of your gut instinct; it's usually right! Every parent and caregivers first impression should be that of a welcoming space where children look happy and healthy. 
So what exactly should you consider when choosing the right nursery for your child? 
Top Tip Number 1: Check out the History
How long has the nursery been established? If it's a relatively short amount of time, how experienced are the team in childcare? You'll want to ensure those caring for your most precious family members hold the relevant qualifications and have a proven track record. 
Blossom Lodge History: We have been in existence for over 25 years now. Our formidable team is made up from long standing members and qualified industry professionals. 
Top Tip Number 2: Food & Nutrition
Irrespective of age, nutrition is such an important aspect. When good nutritional values are introduced during the younger years, children are more likely to take these into adulthood. Is food prepared daily and is it fresh? Is it done so on site or brought in from an external source?  
Blossom Lodge Food: Food and nutrition is a HUGE part of our nursery. Not only do we have a garden where children can grow fruit and vegetables, we also have our chef, Sergio. Sergio prepares fresh food on the premises daily, using the fruit and vegetables grown by our little ones.  
Top Tip Number 3: Working in Partnership
It's intrinsic that your chosen nursery understands your child, their routine, development, progression and quirks. In contrast, you need to know how your child is evolving in terms of life skills and of course, talents! Effective communication and the desire from both parties to work together means children will gain the very best from nursery. 
Blossom Lodge Working With You: Our team is dedicated in working closely with parents and carers in order to ensure the best possible experience for children. 
Interested in finding out more about our nursery?
Here at Blossom Lodge Day Nursery we are currently holding an enrolment event from 1st – 23rd October. With limited spaces available we highly recommend booking a visit now. Should you choose our team to care for your child you'll receive one month absolutely free of charge. When you visit us you'll also receive a £25 gift voucher and your child will leave with a Blossom Lodge Bear of their very own.