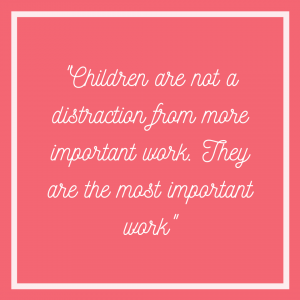 Welcome to Blossom Lodge where we put your children and their early years first. As a team of professionals granted the privilege to care for your child, we first and foremost recognise you as parents to be the main carers and educators. Our role is one of support whilst keeping you thoroughly informed about your child's day and development. Alongside informative updates regarding your children we also make it our job to keep you informed of free childcare eligibility and similar topics. With currently 30 hours of free childcare available, it's certainly worth finding out more.
Making 30 hours work better for your family;
Whilst 30 hours of free childcare per week is fantastic, these hours do not cover standard school holidays. This potentially puts families in a bit of a tight spot during the times finances need to flow more freely. We have a fix for this at Blossom Lodge.
Here's how it works;
Taking the full 30 hours per week we stretch this to include school holidays. Parents are then given a weekly allocation of 22 hours to be taken during normal periods and the holidays.
How does this benefit you?
You may still require 30 hours of childcare per week. Using 22 hours as an allowance means all you'll need to fund is 8 hours per week. Choosing to use the full 30 hours will inevitably land you with a much larger bill during half terms, Easter, Christmas and of course, the lengthy summer holidays.
How do I know if I'm eligible?
You'll need to meet some criteria in the first instance to qualify for the 30 free hours:
Do you have a child aged 3-4? 

Are both parents currently working? 

If you're a lone parent family, are you working?
If you answer yes to point number 1 you then need to determine if you're currently earning the equivalent of 16 hours per week on national minimum living wage. If unsure, you can use this link to determine specifically.
What if I don't meet this criteria?
If you don't meet the guidelines with regards to the equivalent of 16 hours, don't worry. There is some additional criteria:
Are both parents working and in receipt of either tax credits or universal credit? 

Are both parents employed with one temporarily away from the workplace? 

Are you currently on maternity or paternity leave?

Are you or your partner currently in receipt of statutory sick pay? 

Are you or your partner receiving carers allowance? 

Is one parent classed as disabled?
The best way to determine eligibility is to use the childcare choices link and follow the process through. You'll need your National Insurance number (for you and your partner) and UTR if you're self-employed.  
What do I do if I'm eligible? 
Simply apply online and you'll receive a decision based upon your circumstances. It's as easy as that.